The Reverend James L. Snyder is an award winning author whose writings have appeared in more than eighty periodicals including GUIDEPOSTS. In Pursuit of God: The Life of A. W. Tozer, Snyder's first book, won the Reader's Choice Award in 1992 by Christianity Today. Snyder has authored/edited 34 books altogether.
James L. Snyder has an honorary doctorate degree (Doctor of Letters) from Trinity College in Florida.
Rev. James L. Snyder has a knack for making fun of daily frustrations and will increase the humor aptitude of your readers so they too can discover that life is less stressful when you're laughing. Through these essays, your readers will realize that humor and religion belong together and can keep them from taking themselves and others too seriously.

Through more than fifty years of ministry, he and his wife Martha have been involved in three church-planting projects and has pastored 6 churches. The Snyders have three children and nine grandchildren and 2 great-grandchildren.
The church website is: Whatafellowship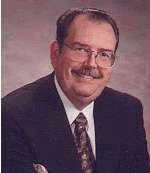 Enable GingerCannot connect to Ginger Check your internet connection
or reload the browserDisable in this text fieldRephraseRephrase current sentenceEdit in Ginger